Kelly joins ranks of unstoppable entrepreneurs in Greater Philadelphia
Philadelphia, PA, May 3, 2019 – EY announced Steve Kelly, Co-founder and CEO of ELAP Services as a finalist for the Entrepreneur Of The Year® 2019 Award in Greater Philadelphia. Widely considered one of the most prestigious business awards programs in the U.S., the program recognizes entrepreneurs and leaders of high-growth companies who are excelling in areas such as innovation, financial performance, and personal commitment to their businesses and communities, while also transforming our world. Kelly was selected as a finalist by a panel of independent judges. Award winners will be announced at a special gala event on June 19, 2019 at the Kimmel Center for the Performing Arts. 
"As a lifelong Philadelphian, it is a distinct honor to be recognized as an entrepreneur in the region alongside so many other outstanding local leaders," said Kelly. "Over ten years ago, I co-founded ELAP Services with the conviction that employers and their employees have the right to pay a fair and reasonable price for healthcare, and that still rings true today. This acknowledgment demonstrates that our company is changing and evolving the way businesses are paying for healthcare, bearing in mind their employees, and their families, who rely on them for coverage."
ELAP Services was founded to address the national issue of employers and their plan members overburdened by skyrocketing healthcare costs and lack of representation in the ongoing healthcare debate. Today, the company provides reference-based pricing solutions that dramatically reduce healthcare costs for more than 450 self-funded employers with some 300,000 plan members nationwide. ELAP's 175+ employees work with employers to custom design self-funded plans and serve as plan member advocates in ways that reduce an employer's healthcare costs by as much as 30%.
Under Kelly's leadership, ELAP Services is committed to collaborating with local health systems, including Penn Medicine. ELAP and Penn Medicine have partnered to offer Philadelphia employers a new health plan that brings together world-class healthcare with cost containment from ELAP. This spirit of partnership extends to hospitals and health systems across the nation and drives quality healthcare experiences for all.
Now in its 33rd year, the Entrepreneur of the Year program has expanded to recognize business leaders in more than 145 cities and more than 60 countries throughout the world. 
Regional award winners are eligible for consideration for the Entrepreneur Of The Year National competition. Award winners in several national categories, as well as the Entrepreneur Of The Year National Overall Award winner, will be announced at the Entrepreneur Of The Year National Awards gala in Palm Springs, California, on November 16, 2019. The awards are the culminating event of the Strategic Growth Forum®, the nation's most prestigious gathering of high-growth, market-leading companies.
Sponsors
Founded and produced by Ernst & Young LLP, the Entrepreneur Of The Year Awards are nationally sponsored by SAP America and the Ewing Marion Kauffman Foundation.
In Greater Philadelphia, sponsors also include PNC Bank, Donnelley Financial Solutions, Murray Devine & Company, SolomonEdwards Group, Ballard Spahr LLP, Morgan, Lewis & Bockius LLP, Pepper Hamilton LLP and Simkiss & Block.
About ELAP Services
ELAP Services specializes in healthcare solutions that reduce insurance costs for self-funded employers. The company offers a full-service program that ensures employers, their employees and health systems receive a fair price for healthcare. From custom plan design to member advocacy, ELAP offers a portfolio of services that support clients with successfully navigating the changing health care climate and effectively managing their costs. Founded in 2003, ELAP has grown to serve more than 400 organizations, reducing their costs by as much as 30%.  Headquartered in Wayne, Pa., ELAP is a company of the Water Street Healthcare Partners, a strategic investor focused exclusively on the healthcare industry. For more information, visit www.elapservices.com.
About Entrepreneur Of The Year®
Entrepreneur Of The Year®, founded by EY, is the world's most prestigious business awards program for entrepreneurs. The program makes a difference through the way it encourages entrepreneurial activity among those with potential and recognizes the contribution of people who inspire others with their vision, leadership and achievement. As the first and only truly global awards program of its kind, Entrepreneur Of The Year celebrates those who are building and leading successful, growing and dynamic businesses, recognizing them through regional, national and global awards programs in more than 145 cities and more than 60 countries. ey.com/eoy
Media contact
Lindsay Cavanaugh
Gregory FCA
610-228-2114
lindsayc@gregoryfca.com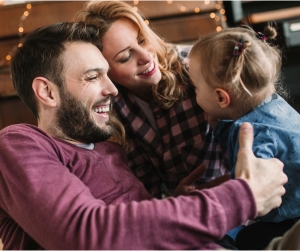 Find the ELAP solution that's right for you.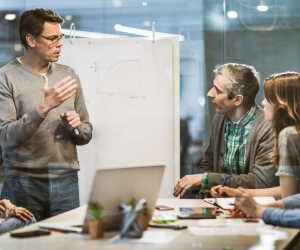 Explore the latest insights, articles and thought leadership from the health insurance experts at ELAP Services.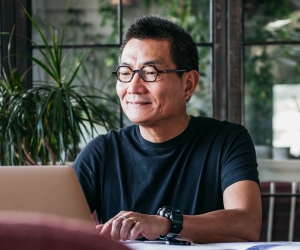 Tools designed to help you make smarter healthcare decisions.