Wayne, PA & Palm Springs, CA –(via BUSINESS WIRE)–EY today announced that Steve Kelly, Co-founder and CEO of ELAP Services, a provider of healthcare solutions that reduce costs for self-funded employers, was named a national finalist for the Entrepreneur Of The Year® 2019 Award in the Financial Services category. Now in its 33rd year, this prestigious award recognizes and celebrates unstoppable entrepreneurs who redefine the way we live, work and play. Kelly was named a finalist by an independent panel of judges, and the recognition was announced at the Strategic Growth Forum® in Palm Springs on November 16.
"Each year, I'm amazed by the contributions and successes of the Entrepreneur of the Year Award nominees and finalists. The competition is stiff, and I'm honored to be selected from such a distinguished field as a national finalist," said Kelly. "This award validates that our approach to reducing healthcare costs is redefining the way both businesses and providers approach healthcare, and it's changing the system for the better. I'm thrilled to bring this recognition home to our company and to Philadelphia, and I'm eager to continue our work in creating more affordable healthcare solutions for the people of this country."
ELAP Services was founded to address the national issue of employers and their plan members overburdened by skyrocketing healthcare costs and lack of representation in the ongoing healthcare debate. Today, the company provides reference-based pricing solutions that dramatically reduce healthcare costs for more than 450 self-funded employers with some 300,000 plan members nationwide. ELAP's 175+ employees work with employers to custom design self-funded plans and serve as plan member advocates in ways that reduce an employer's healthcare costs by as much as 30%.
EY has celebrated entrepreneurial excellence by honoring those innovators and prominent leaders who have contributed and inspired others with their vision, leadership and achievement since 1986. These leaders are driven by their desire to better the world around them and stop at nothing to achieve their greatest ambitions. In 2019, the 233 award winners represented 191 entrepreneurial companies, employing more than 146,000 people with a job growth of 28 percent. They generated revenue of more than 42 billion, with revenue growth increasing more than 46 percent.
The program has continually recognized high-caliber business leaders, including Brad Keywell of Uptake Technologies in 2018. Past US winners have included Lonnie Moulder and Mary Lynne Hedley, TESARO, Inc, Howard Schultz of Starbucks Coffee Company, Robert Unanue of Goya Foods, Hamdi Ulukaya of Chobani, and Jayshree Ullal and Andy Bechtolsheim of Arista Networks.
The Entrepreneur Of The Year Award program has proven its ability to pick out particular traits within a company that will then catapult it to join the ranks of some of the world's most successful and thriving businesses. These winners have shown what it takes to build and, more importantly, sustain a thriving enterprise.
Kelly was originally selected as a regional Entrepreneur Of The Year winner in the Services category from the Philadelphia region. He was selected as one of 44 national finalists from over 1,300 applicants nationwide.
Sponsors
Founded and produced by EY, the Entrepreneur Of The Year Awards are sponsored nationally by SAP America and the Ewing Marion Kauffman Foundation.
In Greater Philadelphia, sponsors also include PNC Bank, Donnelley Financial Solutions, Murray Devine & Company, SolomonEdwards Group, Ballard Spahr LLP, Morgan, Lewis & Bockius LLP, Pepper Hamilton LLP and Simkiss & Block.
ELAP Services specializes in healthcare solutions that reduce insurance costs for self-funded employers. The company offers a full-service program that ensures employers, their employees and health systems receive a fair price for healthcare. From custom plan design to member advocacy, ELAP offers a portfolio of services that support clients with successfully navigating the changing health care climate and effectively managing their costs. Founded in 2003, ELAP has grown to serve more than 400 organizations, reducing their costs by as much as 30%. Headquartered in Wayne, Pa., ELAP is a company of the Water Street Healthcare Partners, a strategic investor focused exclusively on the healthcare industry. For more information, visit www.elapservices.com.
About Entrepreneur Of The Year®
Entrepreneur Of The Year is the world's most prestigious business award for entrepreneurs. The unique award makes a difference through the way it encourages entrepreneurial activity among those with potential and recognizes the contribution of people who inspire others with their vision, leadership and achievement. As the first and only truly global award of its kind, Entrepreneur Of The Year celebrates those who are building and leading successful, growing and dynamic businesses, recognizing them through regional, national and global awards programs in more than 145 cities in more than 60 countries.


Media Contact
Denise DiMeglio
Gregory FCA
610-228-2102
denise@gregoryfca.com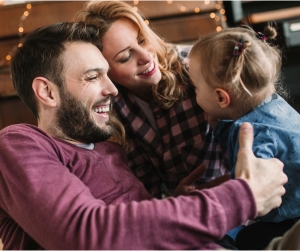 Find the ELAP solution that's right for you.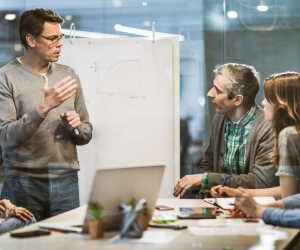 Explore the latest insights, articles and thought leadership from the health insurance experts at ELAP Services.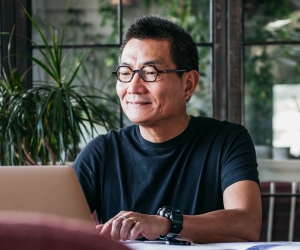 Tools designed to help you make smarter healthcare decisions.