Human Resources
Complete support for HR and employees
We've got you covered
At ELAP, we understand that healthcare is at the heart of your benefits package. That's why we offer concierge-level support for both HR teams and employees, starting on day one.
Get expert support from our specialists
A dedicated ELAP client relationship manager will provide ongoing support — from onboarding and open enrollment to ongoing maintenance.
Support and guidance when you need it
24/7 digital access to education, tools and resources
Plan performance reporting and analysis tools
HR administration support
A team to take care of your employees
Your ELAP solution includes comprehensive support throughout the entire member experience, from enrollment to care navigation to bill resolution.
Expert clinical guidance and decision support
Complete member advocacy and proactive support
Unlimited legal representation for billing disputes
Online portal for provider searches
Quotes from ELAP clients
"The results have been phenomenal. Savings have been drastic, employees are happy with their benefits, deductibles are 20% lower, premiums are 20% lower."
— Nick Porter, VP Total Rewards, Signature HealthCARE
"ELAP has given us a whole new way of approaching facilities. They help take away all of the sticker shock with those big hospital bills. They save money, they do what they say they'll do and they provide great customer experience — to us as a company and to our individual employees."
— Ed Shaw, EVP Risk Manager, Caspers Company
"ELAP was awesome helping us roll out the program. We have over 50 stores across the country and a dozen marinas, and ELAP did a great job getting to our folks and helping them understand. The feedback we get from employees when they have to call ELAP is that they make things very, very easy."
— Ray Bowman Ph.D., SVP of Talent & Team Development, MarineMax
"The member advocates always get high marks from our employees. They're compassionate about what they do. They understand the members' concerns and it means a lot."
— Barbara Barrett, HR Director, The Langdale Company
See the business impact
Up to 30% savings. Increased transparency. Member advocacy. When you join forces with ELAP, you're able to take control of your healthcare spend like never before.
Learn More
A decade of delivering results
Download our report and see how ELAP has spent the past 10 years helping clients save more than $436 million on healthcare.
Download Now
Dedicated online portal
With Pulse, HR can track and analyze plan performance in near real-time. Plus, HR and members can conduct a provider search, manage balance bills, watch educational videos and connect with a member advocate. It's all included as part of your ELAP solution.
Uncover the benefits of ELAP's cost-saving solution.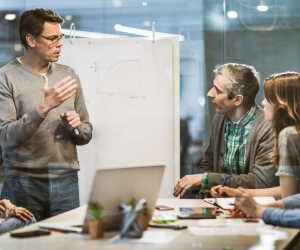 Explore the latest news, blog posts and more.
Ready to navigate the complex world of healthcare? We can help.