Ready to work with a healthcare innovator?
Join one of the Best Places to Work in the Greater Philadelphia region.
When you join the ELAP team, you strengthen a mission to make healthcare fair. With double digit incremental growth, ELAP is an industry leader guided by an entrepreneurial culture that rewards innovation, creativity and teamwork.
A set of Who We Are values directs our actions and drives a culture of transparency, fairness and partnership:
We Innovate
We Passionately Challenge the Status Quo
We Advocate
We Empower Clients and Families
We are Accountable
There are many reasons it's good to be an ELAP employee.
Including our exceptional 100% paid (for employees) comprehensive benefits program, a 401(K) option with immediate 100% vesting, tuition reimbursement, generous PTO and schedule flexibility to promote work/life balance.
Hear from Our Employees
Amazing people, positive work culture and lots of opportunities to grow makes ELAP the BEST place to work!
— Poonam Nekar, Quality Assurance Manager, ELAP
I think the best part of being here is the shared passion we all have for not just what we do, but also who we do it for: our clients, our members, their families. It's who we are.
— Clyde Miller, Senior Contract Analyst, ELAP
Fantastic atmosphere and everyone is willing to help each other, truly the definition of team.
— Kate McGarry, Member Services Advocate, ELAP
The ELAP culture is like no other. It is one of teamwork, camaraderie and family!
— Karen Jasuta, Member Services Manager, ELAP
I love working at ELAP because they show they truly care about and value their employees in so many ways, including keeping us informed with honest and clear updates and initiatives direct from our CEO and upper management.
— Bridget Rivera, Contract Specialist, ELAP
My mission as an individual aligns with ELAP's mission as an organization. Between the synergistic missions and the ability to collaborate with colleagues that care about my whole self, I feel extremely fulfilled to be a part of ELAP Services.
— Erin Duffy, Business Development Director, ELAP
I have been with ELAP for little over a year and in that time they have truly exemplified WHO WE ARE! When social unrest occurred, a Diversity Council was created to do more then put out a statement, but look at every aspect of the company and implement changes to increase Diversity, Inclusion and create a robust culture where everyone feels welcome. As a person of color, I truly appreciate ELAP's immediate response and desire to represent the communities and groups they serve.
— Beth Goodman, Client + Member Success Associate, ELAP
Diversity & Inclusion
ELAP has an active and vibrant council to promote and support diversity and inclusion within our organization and beyond to our communities.
Inclusion, Diversity, Equity, Action (IDEA) Council Mission Statement:
To enhance diversity, inclusion, equality and understanding within the organization, promoting dialogue, providing information, serving our communities and fostering respect for all Associates.

EEOC Statement
Our mission at ELAP Services is based on a revolutionary idea to make healthcare fair for all. The same mission that drives our business translates to our hiring practices and defines Who We Are.
We are committed to providing equal opportunities and building a team that represents a variety of backgrounds, perspectives, and skills. The more inclusive we are, the better our work will be. We recruit, employ, train, compensate, and promote all qualified individuals regardless of race, ethnicity, religion, color, sex, gender, gender identity, disability, age, national origin, sexual orientation, marital status, health status, veteran status, and all other legally protected characteristics.
ELAP's Response to COVID-19:
The health and safety of our colleagues and their families, our clients, partners, potential candidates, and the communities we serve are of the utmost importance.
ELAP Services adheres to CDC, State, and local orders regarding COVID-19. We have implemented processes and precautions to prevent the spread of COVID-19 in our facility, including daily mandatory temperature checks, face masks, social distancing and sanitizer stations for all essential employees. In March 2020, ELAP seamlessly transitioned to a fully remote workforce.  All non-essential travel is suspended until further notice.
ELAP is committed to hiring the best talent in the industry and helping them thrive professionally. Because the health of our employees and candidates is a top priority, interviews are being conducted via phone and video until further notice. Selected candidates will train and work from home whenever possible, until the role moves to the worksite.
2020 Best Places to Work
Top employee-rated company of 2020

Best Place to work in the Greater Philadelphia Area

Ranked 3rd in the Large Company Category
Glassdoor
Overall Company rating of 4.7/5

95% CEO Approval

95% Positive Business Outlook
HR Department of the Year
Winner of Delaware Valley Small Company Category

Recognized for Talent Acquisition

Awarded for contributing to ELAP's overall business objectives
Gallup Employee Engagement Survey
Employee Engagement index is 26% above US average and 45% above Global average.

The overall majority of employees feel engaged and satisfied.

Employee measures improved for receiving recognition, feeling their job is important and being committed to quality work.
Meet ELAP. The leader in reference-based pricing.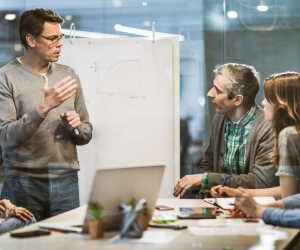 Explore the latest news, blog posts and more.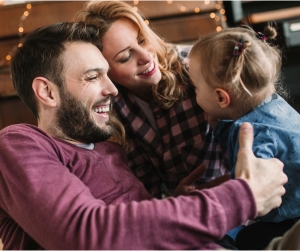 Find the ELAP solution that's right for you.