Senior Living
At a glance
Company
Chelsea Senior Living
Industry
Senior Living
Employees
400
Location
Fanwood, New Jersey
Chelsea Senior Living owns and operates 22 senior living facilities across New York and New Jersey with more than 1,600 employees delivering personalized support and integrated care including independent living, memory impairment programs, mental health support and cardiac care services.
Challenge
Chelsea Senior Living had operated as a self-funded organization since 2010, but it was time to look for a better solution after several years of relying on traditional large carriers for their health plans.
"Employee premiums and deductibles just kept going up," said Kathleen Merkel, Director of Human Resources.
Like many organizations who are faced with the balancing act of offering employees quality healthcare coverage at an affordable cost, Chelsea Senior Living was ready for change. Herbert Heflich, their CEO and an "outside the box" thinker, influenced the shift.
"Our CEO is very creative and always on the edge of something new," said Merkel. "He had done some research on reference-based pricing (RBP) and was interested in the potential savings."
Chelsea Senior Living was accustomed to a traditional Preferred Provider Organization (PPO) model that provided discounts off billed charges, which can be variable and inflated. In contrast, RBP solutions take a bottom-up approach that considers the Medicare reimbursement rate or the cost of service as a reference point.
As a leader in the RBP industry, ELAP Services considers both of those factors and goes with the highest amount. They offer a modern health plan and stand as co-fiduciary, while also delivering unrivaled member advocacy and support.
Solution
After close consideration of three RBP solutions, ELAP's unique offering helped Chelsea Senior Living make their decision, as did a prior positive experience with the third-party administrator.
"Our broker and insurance consultant were instrumental in helping us find ELAP Services," said Merkel. "They were very thorough in their research, and overall ELAP was the right fit."
According to Merkel, ELAP's customer service was a standout and has proven to be a game changer.
"The account management team is pivotal. Their flexibility — which translates into customer service for us — is the key to the partnership," said Merkel.
Merkel finds the monthly team calls with ELAP particularly valuable because they review informative reports like open claims, claims status and utilization statistics. The meetings are typically less than 30 minutes, but they provide important and useful insight into data.
"There's transparency, openness and collaboration. We're all in it together and we're all in sync," said Merkel.
Results
Since partnering with ELAP, Chelsea Senior Living has experienced:
| | |
| --- | --- |
| ANNUAL SAVINGS | 20% vs. traditional PPO model* |
| EMPLOYEE PREMIUM INCREASES | $0/Year |
| TOTAL SAVINGS (FISCAL YEAR) | $850,000 vs. traditional PPO model* |
*Savings based on estimated PPO changes
Chelsea Senior Living implemented ELAP in September 2016, and while making the switch to RBP was a significant change in how they administered their health plan, it's been a big success for the company and its covered employees and families.
"The impact of ELAP on our organization has been huge. We get very positive feedback from our employees, and our goal is to continue sharing the cost savings."
In their first year, Chelsea Senior Living saved 20% as compared to a PPO model. According to Merkel, the savings have been steady since.
The experience
As the Director of HR, and one-half of a two-person team, Merkel's experience with adopting RBP was about more than just savings.
"Communicating the change to our employees and educating them about the process has been a big part of our success with the solution," said Merkel.
Since the beginning, Merkel says Chelsea Senior Living has been fully supported in this effort by ELAP's account management team and the TPA, who conduct on-site open enrollment meetings and employee education sessions at each location.
"Every year, the team is here to educate our employees and answer any questions," said Merkel. "As an ongoing reminder, my benefits manager and I include stuffers with our payroll and other communications."
When it comes to employees, it's ELAP's customer service track record that rises to the top.
The bottom line
Merkel is looking forward to continued success with ELAP Services, and she frequently shares her enthusiasm for ELAP's RBP solution with other organizations.
"When other companies ask my opinion, I tell them I believe in it, and it works for us."
In addition to customer service and cost savings, Merkel cites another quality that differentiates ELAP. "Ingenuity," said Merkel. "They really are cutting edge."
"With the savings we've experienced, we've been able to maintain the plan design with no increases in employee deductibles or premiums for all three years."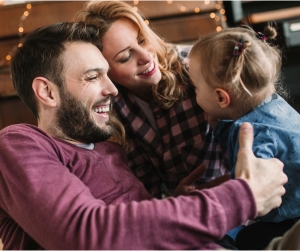 Find the ELAP solution that's right for you.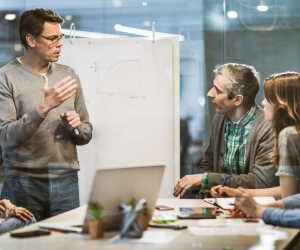 Explore the latest insights, articles and thought leadership from the health insurance experts at ELAP Services.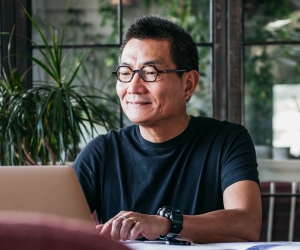 Tools designed to help you make smarter healthcare decisions.