After months of discussions and finger pointing, the State of North Carolina took a major step backward to curbing skyrocketing health care costs of state employees. House Bill 184, which has moved to the Senate, halts a proposed plan by State Treasurer Dale Folwell to rein in costs and help cut the state's looming $30 billion unfunded liability for retiree benefits.
Inaction guarantees that the deficit will increase and that will eventually impact the financing of other critical state programs, like education, senior services and housing.
This is why the State Employee Association of North Carolina (SEANC) has sided with Folwell and agrees that tough decisions need to be made. But now the state legislature is delaying those tough decisions in deference to the state's hospital lobby. Throughout, the North Carolina Healthcare Association has been moving the goalposts, originally arguing that rural hospitals would suffer under Folwell's plan. When Folwell then acted and provided $52 million in relief to these providers, the association again changed its tune, claiming the entire system is broken and it's better to delay and defer than accept any proposal that would require compromise on the part of health care providers.
Its new position was memorialized by state Rep. Donny Lambeth (R-Winston-Salem), a former hospital executive, as the bill was being argued. He stated, "We'll be back here in two years, and we'll have another crisis, because all we'll see in this plan is a short-term fix to reduce rates and that we have to fundamentally change the model." But what Lambeth and the association are overlooking is that there are both immediate and long-term benefits to Folwell's plan.
In fact, Folwell's plan uses a referenced-based pricing model, which pays health care providers based on the Medicare reimbursement rate plus a reasonable profit. Reference-based pricing is projected to save State Health Plan members up to $58 million initially and taxpayers $258 million. Add to that, in reviewing the impact of House Bill 184, the Fiscal Research Division of North Carolina estimates the bill could cost taxpayers $429 million to $591 million over the next three years.
Those findings are supported in other states where reference-based pricing has been implemented.
Montana shifted to a reference-based pricing model in 2016 and has since saved $15.6 million. None of its hospitals affected by the change have struggled to keep their doors open. The California Public Employees' Retirement System (CalPERS) experienced a similar result. After rolling out reference-based pricing for just two procedures, CalPERS saved $5.5 million in two years. This pricing program had immediate cost-saving benefits for taxpayers in the state.
At the same time, states that have been slow to rein in state employee health care costs have suffered. For instance, from 2001 to 2014, Massachusetts saw a 37% rise ($5.4 billion) in spending going to the Group Insurance Commission (GIC), MassHealth and other forms of coverage. That money had to come from somewhere. And it did — in the form of a combined 17% spending drop in areas such as mental health, public health, education, human services, infrastructure, housing, economic development, law and public, local aid and early childhood education. That adds up to $3.6 billion. Massachusetts isn't unique. With the state health plan's $30 billion liability, North Carolina finds itself on a similar path.
And it's state employees who will suffer most as health care cost increases are displaced onto them in the way of higher health care premiums, greater deductibles and delayed or eliminated pay raises. Worse yet, the ballooning deficit may soon cut budgets for social welfare programs in the very areas that the North Carolina Healthcare Association originally sought to protect. Rural North Carolinian's will see education, housing and mental health initiatives eliminated if state employee health care costs are not brought under control.
Folwell's plan uses a more transparent and fair model to compensate health care providers for the quality of care they extend to North Carolina's state employees regardless of where patients live or work. Dee Jones, the State Health Plan's executive administrator, said it correctly. The focus must be on establishing transparent pricing. That's precisely what reference-based pricing accomplishes.
The skyrocketing costs of the State Health Plan demand immediate action. Prolonging the debate helps no one, especially state taxpayers who foot the bill. North Carolinians need to move now, move swiftly and follow the lead of other states that have acted in the best interest of state employees, taxpayers and all citizens who depend on government services.
Published 4/4/2019, Winston Salem Journal. View more: https://bit.ly/2G2OLmL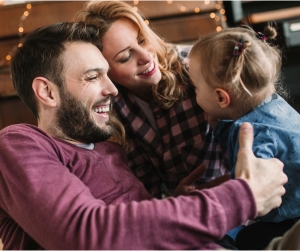 Find the ELAP solution that's right for you.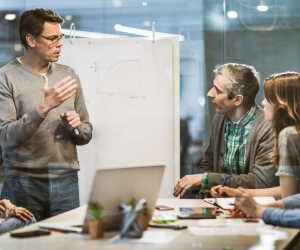 Explore the latest insights, articles and thought leadership from the health insurance experts at ELAP Services.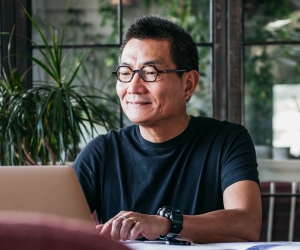 Tools designed to help you make smarter healthcare decisions.