Count Stephen P. Kelly among the people who think the way health care providers charge for the medical services they deliver needs to change.
Historically, he said, health insurers start with their charges and negotiate downward when setting rates with health insurers.
Kelly, CEO of ELAP Services in Wayne, is an advocate for "reference pricing" ­— a payment model that starts with a provider's actual costs and works upward to reach an agreeable rate.
ELAP is now working with a group of 17 area employers who self-insure their health benefits and the University of Pennsylvania Health System on a direct contracting partnership with reference pricing.
Kelly said it will be a few more months until all claims for 2018 are processed and then he can report on the cost savings for the participating employers.
"Nationally, we are typically able to reduce health costs by 15 to 20 percent and we expect to achieve that in Philadelphia," he said.
Roy Schwartz, vice president for managed care and payer relations at the Penn Health System, said it's too soon to judge its full impact of its year-old partnership with ELAP.
"Reference pricing models are a growing trend around the country," Schwartz said. "At Penn Medicine, we see [this an] an opportunity to avoid the potentially combative relationship between reference-based payer and medical provider by negotiating a reasonable agreement with ELAP that moves us directly to offering employers an integrated health solution. This allows us to unlock the value — both in terms of cost and quality— of providing patients with an integrated experience, through access to high quality care, standardized treatment protocols, and a single integrated electronic health record.
Kelly said ELAP provides reference pricing services for 425 clients across the country. Under its reference-pricing, ELAP pays claims based on a formula that incorporates hospital cost data submitted to the Center for Medicare and Medicaid Services and other government agencies.
"We will pay cost of services plus a fair margin above costs, typically 12 to 15 percent," Kelly said. "We want to allow a cushion for bad debt and indigent care. We think it's fair to allow for a cushion. We disagree hospitals should have carte blanche to make employers pay unverified amounts."
Schwartz said as a result of creating the program with ELAP the health system has worked to enhance its efforts to make it easier for patients to access specialty care. In the second year, he said, Penn Medicine's plans are to strengthen its direct relationships with the participating employers and better understand their specific needs. "We are also looking to accelerate the deployment of novel care delivery models, like telemedicine, that can open up access and efficiency while enhancing the patient experience," he said.
Kelly said the 17 participating employers range in size from 100 employees to 3,000 employees.
Travis Eby, president of Lancaster-based trailer and truck body manufacturer M.H. Eby Inc., is one of those employers.
Eby said he expects being part of ELAP's direct contracting with reference pricing model will result in the company — which has more than 400 employees — lowering its per employee health care spending costs this year. He could not recall the last time that happened for his business, which self-insures its employee health benefits.
While he didn't have specific data, Eby said the company's employees are seeking care with the Penn Medicine network, which includes Lancaster General health, because providers are accepting the ELAP reference pricing rates as payment in full, which has meant less out-of-pocket costs.
"Our employees are veering away from other providers because they haven't been as good to work with," Eby said.
Eby noted that escalating health care costs and middle class wage stagnation are hot topics these days.
"As a business owner, I've seen how much health care costs have gone up," he said. "I am completely convinced the reason we had middle class wage stagnation is the cost of health care. Some of the costs have to be passed on to employees. Everybody blames the insurers, but you have hospitals charging $75 for aspirin. I see these bills and it's crazy. Getting realistic and fair pricing from providers is making a huge difference."
Eby said his company has already determined it will not have to ask workers to pay more for health benefits in 2019.
ELAP, founded in 2003, initially worked with companies who had concerns about individual health claims. Then in 2007 one of its clients, Langdale Industries in Valdosta, Georgia, asked if ELAP would review all its health claims.
ELAP agreed and that led to offering the service nationally.
"It's a stone loss for the employer community if hospitals can charge whatever they want," Kelly said.
Employees also suffer, he said, because employers are increasingly passed along costs to workers in employer-sponsored plans who must pay higher deductibles and copayments.
Through its partnership with Penn, Kelly said, the health system and ELAP "worked together to come up with competitive rates that allow for lower copayments and deductibles."
The health system agreed not to "balance bill" patients — a practice used in patients with commercial health coverage whereby a hospital or doctor will bill a patient the difference between their charge and the allowed amount paid by the health insurer. The arrangement benefits Penn in that more employees will choose to receive from the health system's providers and its facilities because of the quality of care they receive and the lower out-of-pocket costs they incur.
Kelly said at just his company, the volume of employees has grown from about 20 percent last year to nearly 55 percent.
ELAP has grown to 200 workers and it expects to add another 25 next year.
Kelly said ELAP is working expand its program with Penn for 2019. "We expect to have double the number [of participating employers] next year."
Click here to view original article on the Philadelphia Business Journal website.  Article by John George, Posted 12/6/2018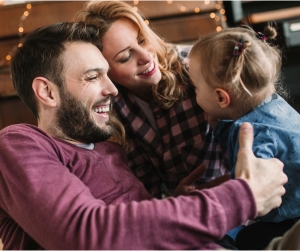 Find the ELAP solution that's right for you.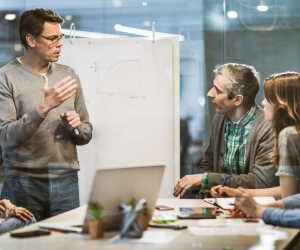 Explore the latest news, blog posts and more.
Meet ELAP. The leader in reference-based pricing.