Care Capital Management, the Mechanicsburg-based owner of 12 pharmacy branch locations in Pennsylvania and two in New York, is in its fourth month of using a self-funded, Medicare-based insurance plan.
But the change was four years in the making; that's  how long it took the company to transition out of its insurance plan.
Nick Zingone, director of human resources at Care Capital Management, said he turned to what is known as "reference-based pricing" after seeing double-digit rate increases with each renewal of his carrier's plan.
"We were frustrated by being unable to affect that amount of increase through our own efforts, and also we were frustrated that the only way to change the rates was to change the benefits," he said. "It was all very helpless, being able to provide very good benefits to our employees, because we were dealing with factors outside of our control."
Through reference-based pricing,  employers  set prices for a self-funded insurance plan using Medicare reimbursement prices as a benchmarking tool. Employers agree to pay providers a certain percentage on top of the average Medicare rate — usually in the range of 125%- 300%. For many employers, this means leaving behind their carrier and networks.
Steve Kelly, president of ELAP services, a Wayne, Pennsylvania-based insurance broker responsible for first using the term reference-based pricing, said reference-based pricing allows employers to establish limits for what they will pay providers, instead of having to pay in-network and out-of-network prices. Kelly said this allows them to save around 15-20% in annual health care costs.
"The hope there is that it will avoid wild fluctuations and predatory pricing," Kelly said.
Working with an insurance broker was instrumental in laying the groundwork that allowed his company to move out of the existing network-carrier arrangement, Zingone said.
"A typical provider is trained in asking 'can I accept this kind of insurance?' but  since  our  plan  doesn't  have a network, we had to talk to our employees about getting their providers to understand that this employer- sponsored plan will pay you directly," Zingone said. "You don't need to have a provider network in order to accept my insurance."
While it's  too  early  to  predict  annual  cost  savings at Care Capital Management, the  change has resulted in lower co-pays and premiums for employees in anticipation of lower claims expenses for the company. "We knew this is going to be a change for them and they need some incentive or motivation to change, too," he said.
Zingone said he wants more employers to learn about reference-based pricing to cause a shift across industries toward the Medicare-based, self-funded model.
"Once we build up a movement, in a sense, it's going to be harder for providers to ignore it," he said. "At least that's our hope."
Seeking sustainability
Average annual deductibles rose to $1,655 for single coverage in 2019, 162% higher than in 2009, according to the annual Employer Health Benefits Survey by nonprofit health research organization Kaiser Family Foundation.
The study found average annual family premiums for employer-sponsored health insurance rose 54% in  the last 10 years — $20,576 in 2019.
Skyrocketing health care expenses don't make for a sustainable workforce, with medical bills outpacing employee wages, according to the most recent data from the Bureau of Labor Statistics, leaving many in a state of medical bankruptcy.
"Employers are forcing more and more costs on the workforce with higher deductibles and higher premiums," Kelly said. "Employees are really behind the eight ball anywhere they turn."
In April 2019, independent insurance broker Lockton surveyed 1,300 companies and found 2% use RBP and 10% are considering taking it on. In the central Pennsylvania area, at least six companies have taken to using this technique. Some company officials said they don't want their names associated with news coverage about reference-based pricing while negotiations with existing providers remain ongoing, while others don't want to tip off competitors to their newfound recruitment incentive and cost cutting initiative.
"What we're seeing now is employers taking the steering wheel with the second largest portion of their budgets behind employee salaries," said Justin Leader, vice president of business development at Benefit Design Specialists, an insurance broker in Mechanicsburg.
President Donald Trump signed an executive order in June 2019 directing federal health agencies to require hospitals and health plans to make prices clearer so consumers can have greater mobility to shop around the insurance market. With an effective date of Jan. 1, 2021, the mandate would see health plans create an online tool that provides cost-sharing information and negotiated rates for in-network providers and allowed amounts paid for out-of-network providers.
Trump's executive order would "empower" consumers to shop and enable them to compare costs between specific providers before receiving care, the Centers for Medicare and Medicaid said in a recent fact sheet.
Leader said transparency won't be enough if the cost of care stays inflated, but employers can, more directly than politicians, drive industry transitions toward affordable insurance coverage because they can directly negotiate with health-care providers.
"Until we have legislation that takes care of transparency as well as costs, you're going to see reference-based pricing move this along," he said. "But it's not going to be without insurers fighting it and hospitals fighting it."
Room to negotiate
Hospital prices paid by private health plans have grown well beyond the cost of government-sponsored plans like Medicare. According to a study published in May by the RAND Corporation, prices paid to hospitals in 2017 were 241% of administratively based Medicare rates, up from 175% in 2012.
Prices deviate wildly from this average: Pennsylvania's relative pricing was on the lower end, $3 million or 169% of Medicare, and Wyoming was on the higher end with 302%.
Take knee replacements: statewide, the average hospital charge was $52,660 during the 2018 fiscal year, according to aggregate data in the annual Common Procedures Report by the Pennsylvania Health Care Cost Containment Council. The average cost to Medicare was only $12,234. Protracted and complicated hospital stays only raised the costs to $31,000.
Wide variation in prices implies employers have the opportunity to "redesign their benefits structures to align with the value provided," RAND researchers commented, encouraging employers to "exert pressure on their health plans and hospitals" to base their prices on a multiple of Medicare "or some other prospective case rates." In another statement, RAND researchers noted, "The lack  of transparency in contracting and negotiated prices undermines the ability of employers to demand value from providers from health plans."
Kelly said he and his company have been working to instill a culture of "employer-activism" among businesses nationwide, in which company executives assume accountability for the benefits they offer.
"Employers are really good at containing costs, but when it comes to health care they've taken a passive role," Kelly said. "They've been passive and turned it over to the insurance companies we think to disastrous results."
By: Justin Henry
January 21, 2020
Reprinted with permission from Central Penn Business Journal. Copyright © 2020. All rights reserved.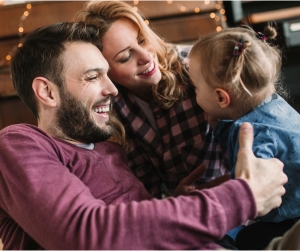 Find the ELAP solution that's right for you.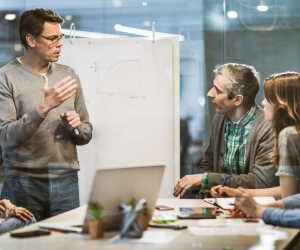 Explore the latest insights, articles and thought leadership from the health insurance experts at ELAP Services.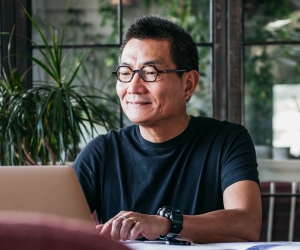 Tools designed to help you make smarter healthcare decisions.