Implementing RBP: 5 Front Row Tips
Reference-based pricing (RBP) has risen to the top for many employers looking for a sound cost-saving strategy for their health plans. While the solution may have been on the radar for some time, recent events surrounding healthcare, the economy and the ever-increasing cost of employee benefits have catapulted RBP to the forefront. Nationwide, hundreds of employers are taking back control of their healthcare.
But how does an employer go about selecting an RBP solution that meets their unique needs and keeps their employees top-of-mind? Tracy Maloy, Chief People & Culture Officer of Innovairre, breaks it down for those getting started. Innovairre is a global leader in fundraising and supporting nonprofits with more than 4,000 employees.
When Innovairre's 2018 health plan renewal included a 40% increase from their major carrier, Maloy and her team started to strategize in earnest. Maloy was interested in learning more about RBP and quickly became convinced it was a solid solution to consider. More research convinced Maloy to rollout a new health plan with RBP in 2019.
Maloy shares her experience and provides great advice for others who are ready to take the next step.
1. Evaluate RBP Solutions
Interview different RBP vendors to identify a good fit for your organization. An important part of your selection process should be to ensure the RBP vendor will be a good partner. Your due diligence on this initial step will pay off in the long run.
2. Check References
Once you decide on the key player, check references with existing clients. Maloy gathered a dozen references and carved out a set of questions to ask each of them. Doing this enables you to understand the pros and cons of RBP, as well as how to execute a successful implementation.
For Maloy, the ELAP references were generous with their time and information, and ultimately provided the insights that fed into a winning strategy for Innovairre's implementation.
3. Develop a Thoughtful Rollout Plan
Create a plan for introducing the new plan and consider what challenges might arise with your employee population. Hone in on anything you perceive as having the potential to trip you up. Isolate what they might be and devise a plan to prevent and eliminate them.
Maloy anticipated that employee education and adoption was a critical area for Innovairre to focus on during the implementation. That insight actively influenced a large part of the remaining strategy and her recommendations.
4. Invest in Education
Expert partners offer a thoughtful employee education rollout along with a wealth of resources to make the job easier. Leverage what your chosen vendor provides and tailor your education to your unique employee demographic.
Maloy also recommends educating business managers on the plan prior to the rollout. This ensures your management team understands and supports the new health plan.
For Innovairre, the anticipated savings in year one warranted investing in a dedicated company resource who could serve as a liaison between employees and the principal players in the plan. This go-to internal contact stayed on top of any issues and functioned as the first line of contact for the health plan.
5. Communicate with Employees
Despite the abundance of information that exists in the media and online about high healthcare costs, make sure your employees understand the benefits of moving to self-funding with an RBP solution and what that means for them.
Explain the "why," that is, the need for your organization to get your arms around high healthcare costs. Clarify that without this change, employees will have to pay higher premium contributions and out-of-pocket costs. It's important to convey the reality that the move benefits both the organization and the employees.
At the introductory Open Enrollment (OE) session, consider offering employees with special health needs the opportunity to meet privately to help them understand the plan process and have their questions answered.
After the initial OE, Maloy recommends the following rollout schedule:
Once members are on the plan a couple of months, dedicate a session to reviewing the Explanations of Benefits (EOBs) from the TPA and any balance bills from the healthcare providers.
A few months later, repeat this session to minimize disruption and maximize employee adoption.
Two important components of these follow up sessions were 1) the chance for any employee to have one-on-one time with representatives who could answer their specific questions, and 2) an open invitation for the person who manages the household medical claims to attend.
---
These five steps will have you well on your way to successfully implementing an RBP solution and benefitting from the cost savings. If you're like many employers, you can no longer afford to ignore the opportunity to take control of your healthcare spending and leave savings upwards of 30% sitting on the table. In Innovairre's first year, they exceeded their savings estimate and saved $2 million over the prior year's benefit expense – a 37% cost savings.
Lastly, Maloy recommends an optional sixth step for maximizing the employee experience: consider reinvesting the savings into improving your benefits package. Innovairre's deep savings enabled them to keep employee premiums flat for three years in a row! Imagine having so much control over your healthcare spending, you could do that for your employees.
To learn more about RBP or for more implementation tips, contact [email protected].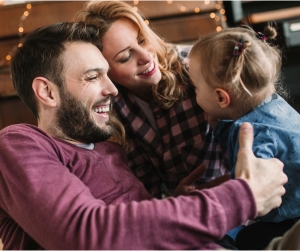 Find the ELAP solution that's right for you.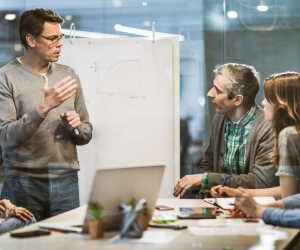 Explore the latest insights, articles and thought leadership from the health insurance experts at ELAP Services.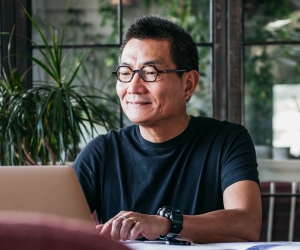 Tools designed to help you make smarter healthcare decisions.