As employee healthcare costs continue to grow, big benefits await auto dealers who explore health plan options.
Every year, sales targets are a major focus for car dealers because they can make or break a business. With so much emphasis on sales and gross profit, auto dealers run the risk of missing out on cost savings opportunities in other areas of their operation.
Healthcare and employee benefits are large expenses that go up every year. Dealers who strive to provide great benefits to their employees can feel stuck in a cycle of pushing more healthcare costs down to their employees to maintain the quality level of the benefits they offer.
The rollercoaster ride of the pandemic in 2020, and the uncertainty of its economic consequences in the future, has made now a better time than ever to take a closer look at options.
Keeping the Business and Employees Healthy
A recent study shows that employers shoulder nearly 75% of the annual cost of family premiums for employer-sponsored health insurance. According to the Kaiser Family Foundation's "2020 Employer Benefits Survey," premiums increased 4% this year to an average of $21,342, of which employees contribute $5,588. (Since the survey was conducted partly before the pandemic, its full impact may not be known, but average family premiums have risen by 55% over the past decade, at least twice as fast as wages and inflation.)
To reduce some of the $15,000+ cost burden, dealers are left with little choice but to select health plans that shift more costs to employees through high deductibles and co-pays. It's an unfortunate trend that has a tipping point for employees who can't handle the weight any more than their employers.
Many dealers regard healthcare as a line-item expense that they have little control over and no good options for reducing, but the opposite is true. Rather than focusing on who is paying for which part of the health plan, dealers can get to the root of the problem by reducing cost, increasing quality and improving access for their employee's healthcare.
The Status Quo In Healthcare
Imagine telling a customer they can have a 40% discount off a car, but they can't know the sticker price. There would be a lot of questions and possibly a heated discussion. Today's healthcare system is similarly structured, leaving employers in the dark on the actual costs of medical procedures. This is made worse by traditional Preferred Provider Organizations (PPOs), who offer "discounts" off medical services from facilities who frequently charge variable and inflated prices within the same geographic region.
The good news? There are powerful alternatives to traditional health insurance that allow self-insured employers and their employees to take back control of their healthcare costs. ELAP Services (ELAP) can save up to 30% in healthcare costs compared to traditional large carriers. ELAP's reference-based pricing promotes the responsible and sustainable management of healthcare spending while providing unrivaled advocacy for members.
Start Paying What's Fair
ELAP brings a rational approach to paying for medical services by considering the actual cost of the service and allowing a fair margin above that cost. Every year, hospitals are required to report the cost of their services. ELAP uses this data, alongside Medicare reimbursement rates, and adds a fair profit margin to determine payment. This "reference-based pricing" approach provides fair and reasonable payments to medical providers and delivers significant savings to employers who would pay potentially thousands of dollars more with traditional health insurance.
ELAP also offers easy access to affordable quality care through direct partnerships with more than a dozen health systems across the nation, giving employers easy access to quality, low cost care at below-market rates.
Auto Dealers with the Edge
Nationwide, auto dealers are using solutions like ELAP to reduce costs and gain a competitive advantage in the marketplace. They are saving significantly on their healthcare spend compared to traditional large carriers. With the added help and expertise of proven partners, they pay their healthcare bills understanding what they are being charged for a medical service and paying the provider a fair profit.
For a first-hand look into the experience of one auto dealer, click here for the story of Huffines Auto Dealerships of Plano, TX. For them and others across the country, making the switch from a traditional health plan can be transformative. Many have reinvested the savings back into their business, expanded their workforce and even reduced or maintained their employees' healthcare premiums.
There's No Time Like the Present
Any time of year is a great time to take the first steps to better manage healthcare expenses. While ongoing monitoring is a good practice, the best way for dealers to position themselves for immediate and long-term cost savings and competitiveness is to evaluate options now. Getting ahead of the curve paves the way for an informed decision at renewal time and bottom line savings on next year's health plan.
Tom Wittick is the Senior Vice President of Growth for ELAP Services.
Contact Tom Wittick at twittick@elapservices.com and visit www.elapservices.com for more information.
SOURCE: Link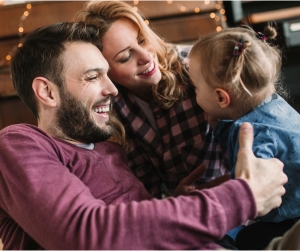 Find the ELAP solution that's right for you.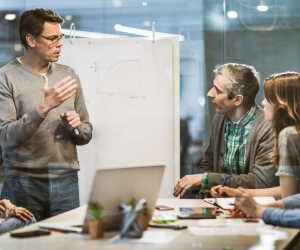 Explore the latest insights, articles and thought leadership from the health insurance experts at ELAP Services.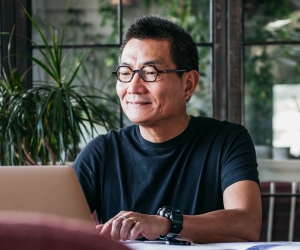 Tools designed to help you make smarter healthcare decisions.