January is the month of new beginnings, and of course, New Year's resolutions. But beyond setting a personal goal this year, what if you decided to use your energy to set your dealership up for success instead? What if your New Year's resolution was to finally find a better, less expensive way to offer healthcare to your employees?
Each year auto dealers around the country feel the squeeze of rising healthcare costs. Insurance premiums for family coverage have increased by 55 percent since 2007, and while these costs are felt by the individuals and families on the plan, the employer who sponsors the health plan often carries the financial burden.1 Meanwhile, the total operating profit for the average dealership decreased 43.5 percent from 2016 to 2017, proving that healthcare costs and profits are out of sync, and healthcare costs have a substantial impact on dealers trying to run profitable businesses.2
Becoming fed-up with the increasing costs year over year, more businesses are looking for viable, cost-saving alternatives to PPOs and are increasingly turning to self-funded or self-insured plans. Self-insurance is when an employer takes the money it would pay an insurance company and instead pays healthcare providers directly for medical claims.
According to the Employee Benefit Research Institute, the number of businesses offering self-insured health plans has increased by nearly 37 percent from 1996 to 2015. This huge increase proves that employers are trying to find the right, less expensive healthcare solution for their business. But, if you are considering self-insurance to forgo the hassles and costs of a PPO, you are missing the key component to assisting with risks of self-insurance. Self-insurers can really only maximize their health plans when paired with the reference-based pricing method.
The reference-based pricing method is the assessment and payment of medical claims based on the provider's actual cost to deliver the service or by utilizing Medicare cost data as a benchmark. This means that rather than paying a discount off of an unknown price, an employer knows the true cost and pays a fair price for the service. Reference-based pricing helps remove the curtain of PPO "discounts," leaving you with a fair and reasonable price to pay for a medical service.
Quite frankly, changing from a traditional healthcare plan to self-insurance with reference based pricing could be a total game changer for your dealership. Self-insurers who use reference-based pricing benefit from significant cost savings in comparison to their PPO discounts. With the help of a partner, employers pay their healthcare bills going line by line through the expenses and with an understanding of the actual cost it takes to provide of a medical service, like they would any other business cost—and in the way healthcare was meant to be paid for. On average, with the right strategic partner, you can expect to save up to 30 percent off your total healthcare spend in the first year.
So this year, rather than throwing in the towel a few weeks in, like we often do for New Year's resolutions, resolve to empower yourself by learning the facts and evaluating if your current healthcare plan is truly offering you the value it promises. Identifying a better, less expensive way to offer healthcare to your employees will allow you to do something novel like put the savings back into running your dealership.
1 The Kaiser Family Foundation and Health Research & Educational Trust, Employer Health Benefits, 2017 Summary of Findings
2 National Automobile Dealers Association, NADA Industry Analysis, industryanalysis@nada.org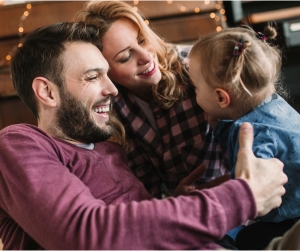 Find the ELAP solution that's right for you.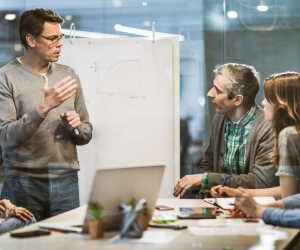 Explore the latest insights, articles and thought leadership from the health insurance experts at ELAP Services.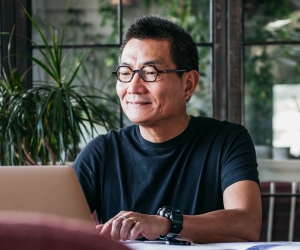 Tools designed to help you make smarter healthcare decisions.