Employers can empower themselves to save dollars on healthcare, rather than shift costs to their employees.
Employers who shoulder the majority of health plan costs for their employees are no strangers to the rising cost of healthcare. As premiums increase year after year, some businesses have found the only way to help ease the burden is to move more of the cost to employees in the form of High Deductible Health Plans (HDHP).
In fact, a new study from the Health Care Cost Institute found that Americans with employer-sponsored health plans spent more on healthcare in 2016 than ever before, and in the past 15 years, healthcare costs have steadily risen at four times the rate of earnings.
The ripple effects of cost-shifting
Rising costs have widespread implications on the country's 150 million workers who have health insurance through their employer:
Financial hardship. According to a study by the Kaiser Family Foundation, 26 percent of Americans struggle with paying off medical debt, and 66 percent of those Americans have debt from a one-time or short-term medical expense, such as a single hospital stay, not a chronic condition.
Seeking care. According to a survey by the Commonwealth Fund, a patient's ability to afford medical services significantly drops based on the ratio of their deductible to their household income. For patients with deductibles amounting to 5 percent or more of their annual income, 40 percent report that they chose not to see a physician or get a medical test.
Delaying care results in ER visits. About 80 percent of emergency room physicians said they have treated insured patients who have sacrificed or delayed medical care due to unaffordable out-of-pocket costs, co-insurance or high deductibles, according to a poll by the American College of Emergency Physicians.
The consolidation of healthcare providers over the past several years typically drives prices higher and makes it even more challenging for employers to offer affordable plan options. This trend has compounded the difficulties that employers face, and increased the struggles their employees face in obtaining affordable healthcare.
The case for reference-based pricing
Reference-based pricing has been identified as a top trend by the Wells Fargo 2017 Employee Benefits Market Outlook. Reference-based pricing, which considers the actual cost to provide a service along with benchmarks like Medicare reimbursement rates, enables companies to pay a fair price for healthcare. Think of reference-based pricing as starting at the bottom with an actual cost amount, then adding a fair profit margin to calculate the total cost of service. This is contrary to the PPO system, which starts at the top with a price that originates on a facility's charge-master, then offers a discount to reduce that oftentimes inflated price.
More and more businesses are adopting reference-based pricing as they realize it is a viable, sustainable option in today's volatile healthcare market. Reference-based pricing also supports employers who want to stop the cost-shifting trend :
Employers' overall healthcare spend is reduced. When their health plan spend is reduced significantly, employers can reinvest the savings into their businesses. This can mean hiring more workers or investing in other growth initiatives. On average, businesses and plan members can save up to 30 percent of their total healthcare costs in the first year alone, an amount that can transform a business' bottom line.
Employees benefit from reduced out of pockets and other perks. Many companies who have adopted a reference-based pricing solution are able to use the savings to invest in better benefit packages for their employees. While the biggest effect on healthcare coverage is reduced out-of-pockets and deductibles, overall benefit plans can also be enriched with more programs and services, enabling employers to recruit and retain top talent more easily.
Protections are in place for plan members and employees. Beyond stop-loss insurance, today's best reference-based pricing plans come equipped with resources and support for the employer and employee every step of the way. Although reference-based pricing payments are widely accepted in hospitals across the U.S., in the case of providers pushing back, the best plans are backed by legal counsel to protect plan members and advocate on their behalf.
Reference-based pricing works with other cost-saving strategies. Reference-based pricing cannot be overlooked as an innovative and smart way to pay for healthcare in today's climate. There are many cost containment solutions for employers to consider such as better pharmacy solutions and bundled payments, where the various components of a high-cost procedure are combined into one charge.  A strong reference-based pricing solution is a nice complement to these approaches that can maximize savings.
Reference-based pricing is fiscally responsible for both the employer and the employee. In a system propelled by increasing healthcare costs, it's easy for employers to feel their only alternative is to push costs down to employees. Instead, it's important for businesses to fully understand the impact of their health plan decisions on their employees and the economy, and consider cost-containment solutions that are sustainable and offer long-term value for everyone. There is no "silver bullet" that can solve the problem, but employers who make the decision that they will no longer pay inflated healthcare costs are taking the first step toward making it a reality.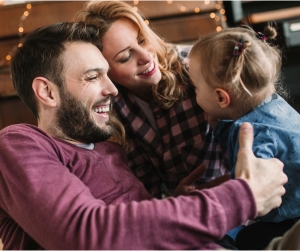 Find the ELAP solution that's right for you.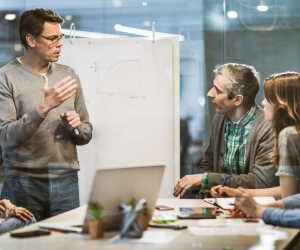 Explore the latest insights, articles and thought leadership from the health insurance experts at ELAP Services.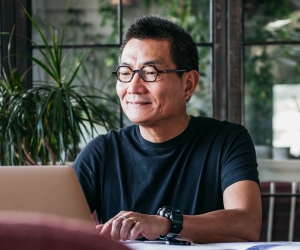 Tools designed to help you make smarter healthcare decisions.